Innoson Oil & Gas
We acquire the rights, then find and discover oil and gas assets. Our call lies in the efficiency to reach commercial discovery in the energy upstream sector of the Gulf of Guinea, in terms of cost, time and precision. We achieve this by enhancing the conventional approach to exploration with a layer of technological ingenuity that remarkably improves judgements requisite for successful discovery.
Our Mission
Our purpose is, to economically find Oil & Gas as a precursor to midterm energy security and long term energy sovereignty for the Africa subregion. With precision technology that cuts by more than 70%, the cost and time to commercial discovery, we have quest in available, reliably accessible and affordable energy for the Africa subregion.
Our Value
We hold value in achieving rapid monetization of Africa's energy endowment to trigger rapid and sustainable regional capacity development that is commensurate to the subregion's economic, social and environmental aspirations.
Our Vision
We desire sufficient and reliable energy for industrialisation and structural change, then can the subregion effectively conserve and preserve the environment, for instance by providing portable tap water — a vital livelihood amenity — as a policy against the daily dumping of tonnes of plastic waste on land and into the ocean to mitigate environmental and livelihood ramifications.
Sustainability Commitment
We believe in regional capacity and capability building to assume environmental stewardship including a sustainable energy transition. We commit to available, reliably accessible and affordable energy to achieve sustainable development for Africa. We see energy security critical to a meaningful socioeconomic transformation of the subregion.
8035
Concession Area (km2)
Block 2020a Offshore Sierra Leone
We successfully applied and gained operatorship rights on block 2020a in 2020 and 2021 respectively. We've performed rigorous exploration by a mix of initial remote sensing, the evaluation of multi-sourced material — to determine prospectivity and gain valuable block preknowledge that informed a robust — and insightful seismic data analysis and interpretation. The latter substantiated a system supporting several leads, eliciting a Ryder Scott Company' P50 CPR of the likely occurence of 8.2 TCF and 234 MMbbl, of recoverable gas and condensate resource. Recent DHI remote sensing studies revealed though, an aggregated prospective resource category volume of MMbbl 693.454.650 of oil, in two lead clusters.
Development Opportunity I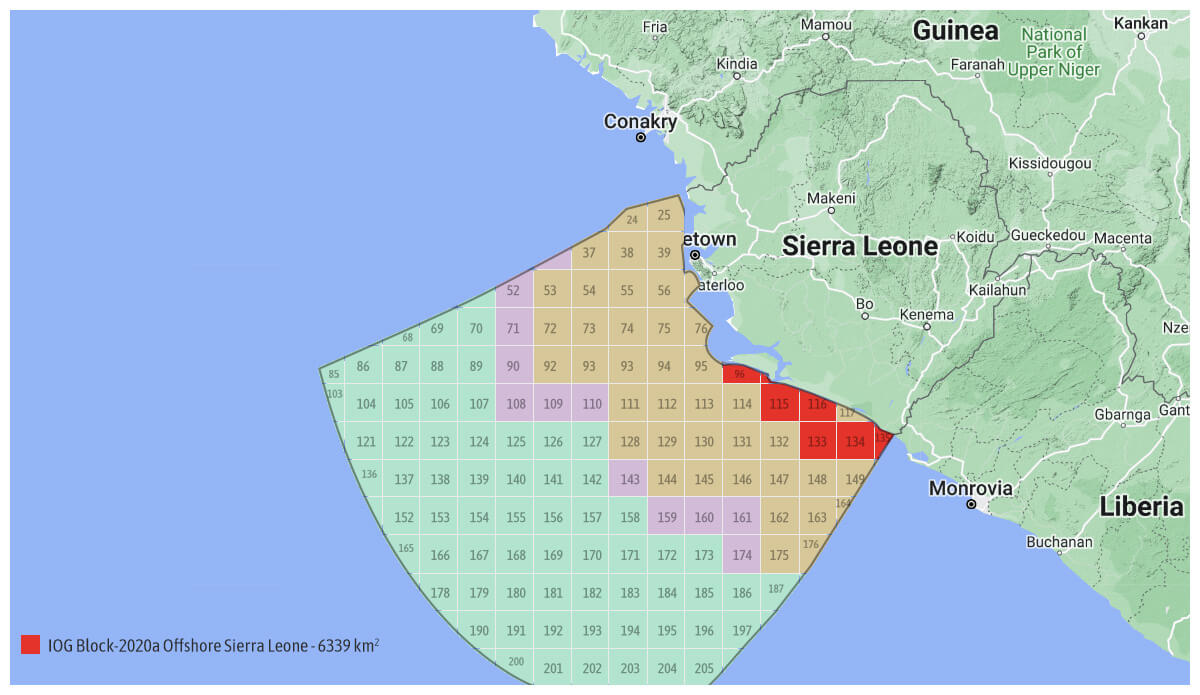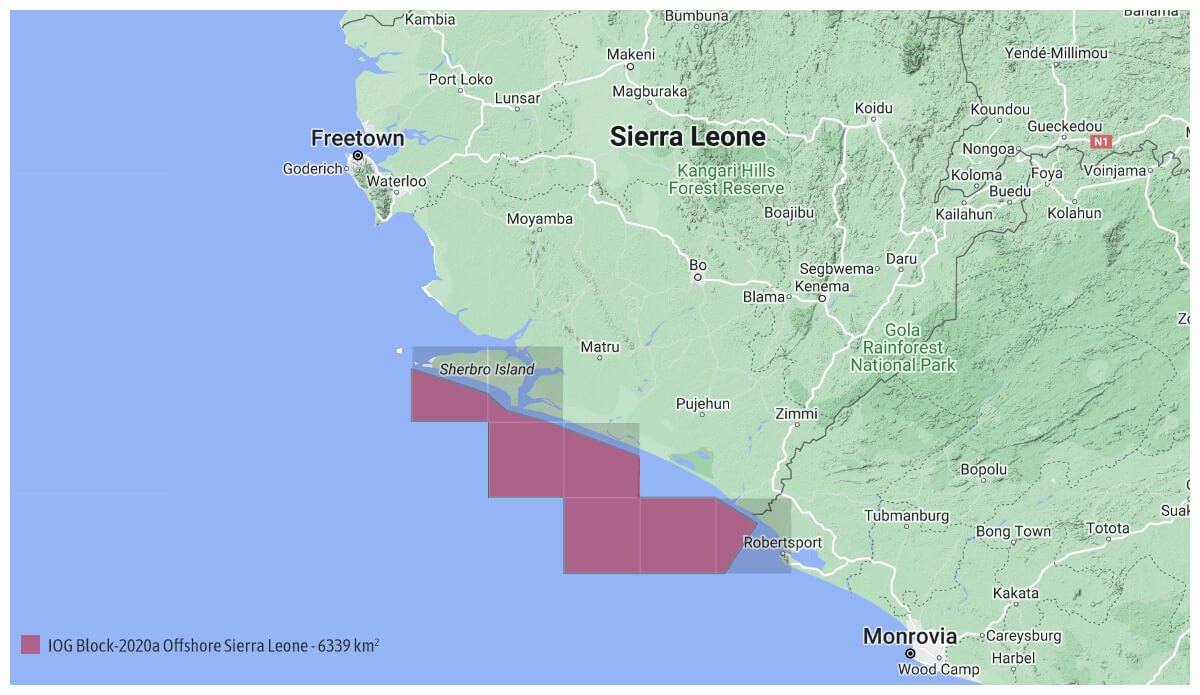 | | |
| --- | --- |
| Country, Region: | Sierra Leone, West Africa |
| Concession: | Block 2020a PA - Offshore |
| Owner/Operator: | Innoson Oil & Gas Ltd |
| Interest: | 100% Paying-; 90% Working-Interest |
| Term: | 7 yrs: Phase I, 3yrs; Phases II & III, 2yrs each |
| SPE PIIP: | Undiscovered Recoverable Resources |
| Recoverable (P50) Resources: | Gas: 8.2 TCF; Condensate: 234 MMbbl |
| Current Activities: | Farm-in Negotiations |
| Immediate Objective: | Exploration Drilling & Appraisal |
| Technical Advisor: | Ryder Scott Company - Houston Texas |
| Asset Manager: | Tudor Hall Energy - Llandysul, Wales, UK |
Our Exploration Approach
We start with reconnaissance earth remote sensing (ERS I) to gain decisive preknowledge of acreage prospectivity. With prospectivity given, we advance to ERS II that delineates and ranks areas of prospective anomalies. Determined ERS II findings considerably cuts exploration seismic footprints and cost as it informs seismic data procurement or fresh acquisition to cover only commercially relevant anomalous zones. A bidirectional corroboration of results between ERS I & II and that of seismic analysis and interpretation prompts ERS III or ERS Field Studies. ERS III is a DHI method that brings significant delineation precision of the HC bearing formation and directs exploration drilling to dramatically reduce if not eliminate the risk of a dry hole. With this new exploration tool-mix, IOG seeks to substantially de-risk oil and gas exploration and squeeze markedly the lead time to commercial discovery.
In this first stage, satellite time series-, multispectral- and hyperspectral-images are processed to retrieve spectral reflectance, identify elements, detect processes including signs of tectonic faults accomplished by visible, ultraviolet, infrared and radar imagery of the acreage. This stage qualifies or disqualifies further investigation of an acreage.
A high resolution multi-sensor dataset is processed further to filter noise, amplify anomalous signals indicative of HC accumulation. Delineation accuracy is accomplished by proprietary radiation treatment of analogue images, enhanced with the nuclear-magnetic-resonance (NMR) frequencies of the sample resource.
The deep sounding of anomalous zones with resonance frequency modulated waves, triggers unique NMR response of the target in the deep. The response signals are recorded by surface receivers, allowing for accurate anomaly contouring. Further, by applying point electromagnetic sounding, spatial accumulation intensities and depth information are retrieved.
Our Team
Bright mindedness, boldness and scientific pragmatism guides our exploration quest.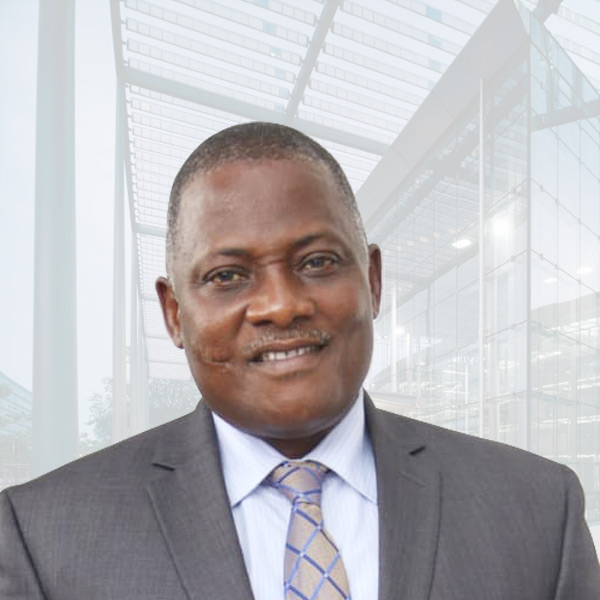 Chief Innocent Chukwuma
Chief Executive Officer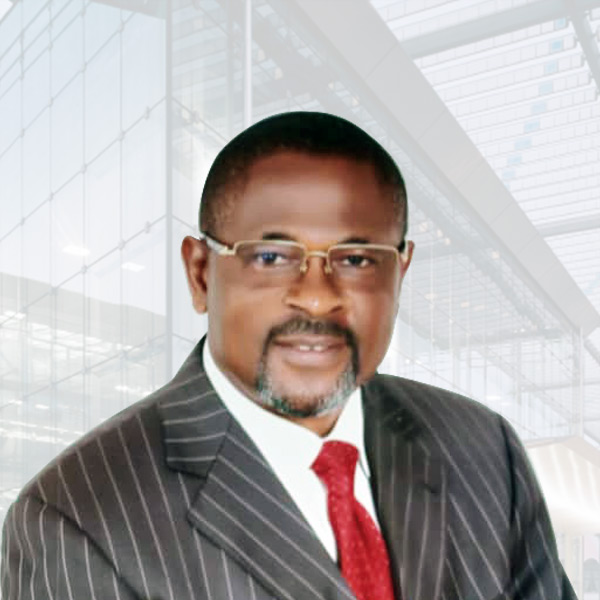 Chief Tony Nnajiofor
President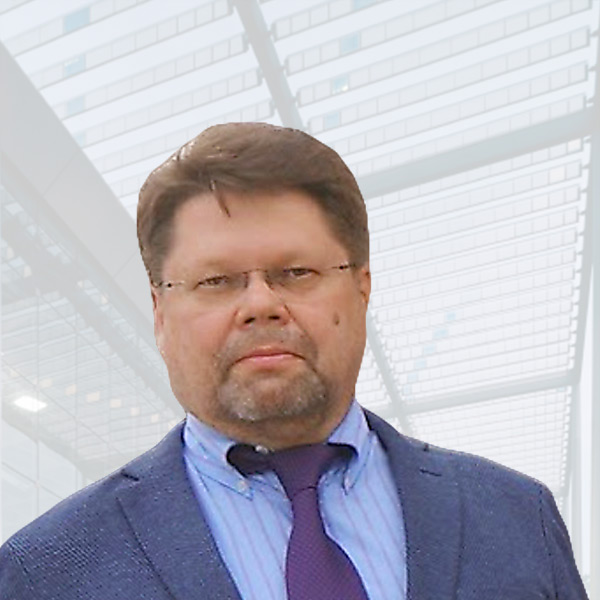 Dr. Andrey Sergeev
Director of Exploration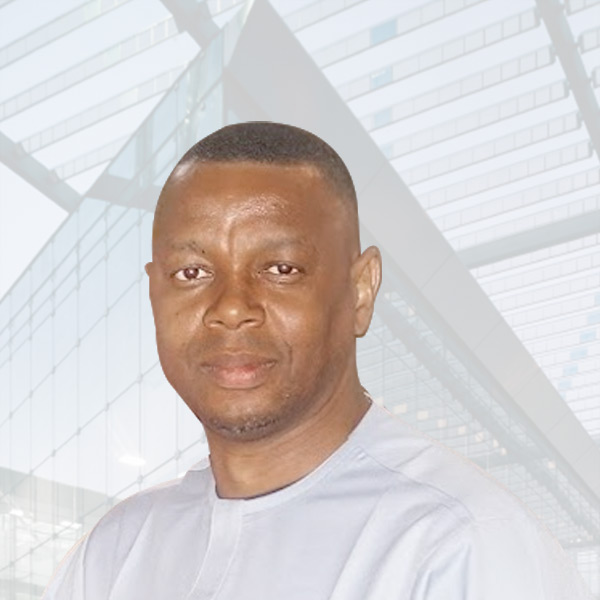 Martin Nweke
Director of Administration